Saturday, October 30, 2004
just some random stuff so you guys will stop
pestering me to update my site!! xoxoxoxox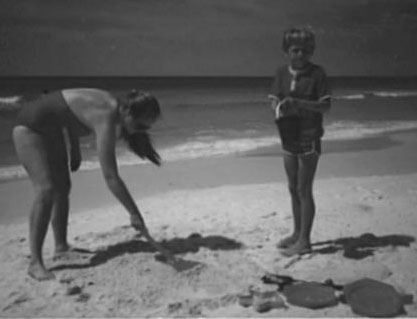 this is me at the beach with my aunt leslie in the very early
1980's. look at that cute
terry cloth
outfit.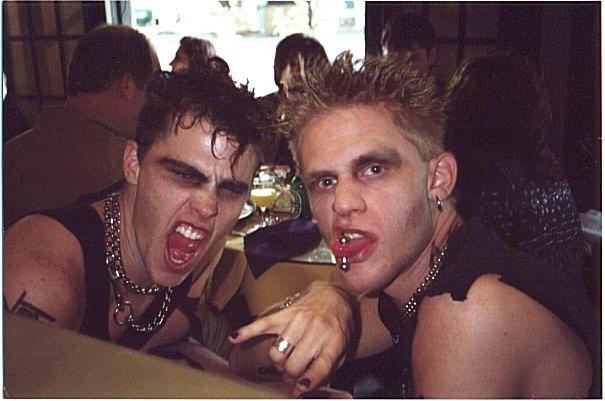 it's always fun to crash a nice restaurant.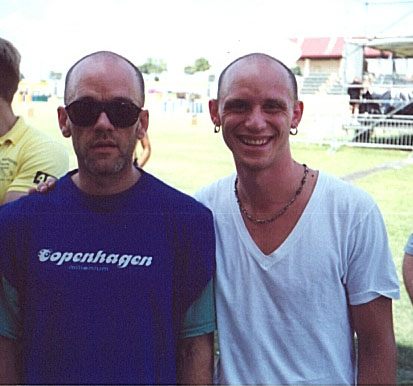 this is michael stipe's (of
R.E.M
.) birthday in san antonio.
i cut and pasted his head onto mine. hee hee.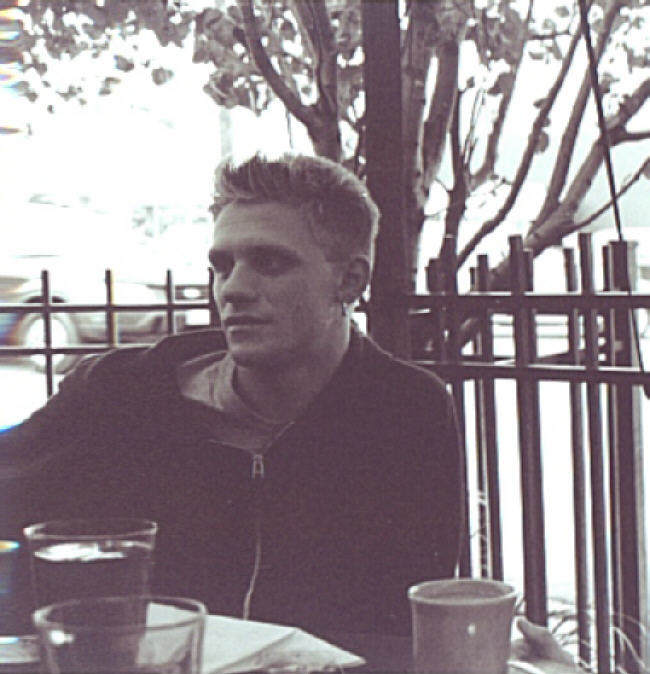 the poet at
brasil
.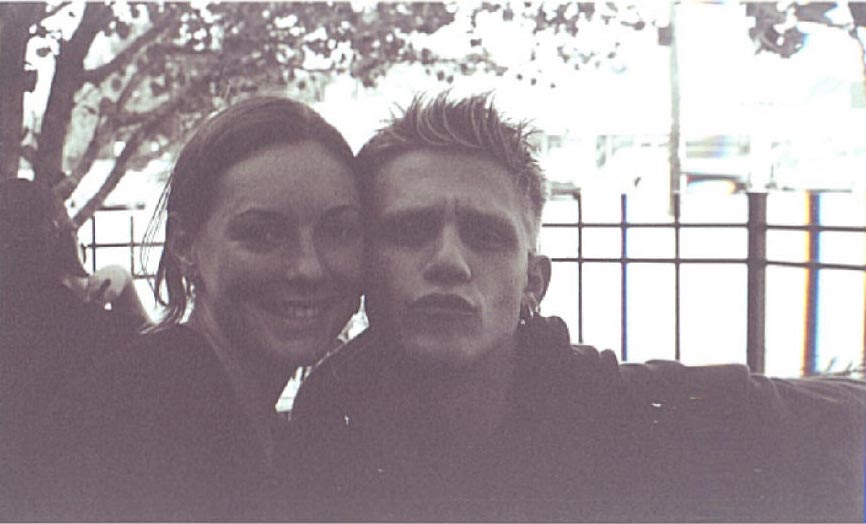 toddicus and dr. amy.
warning. R RATED. james dean WOULD approve. just scroll down.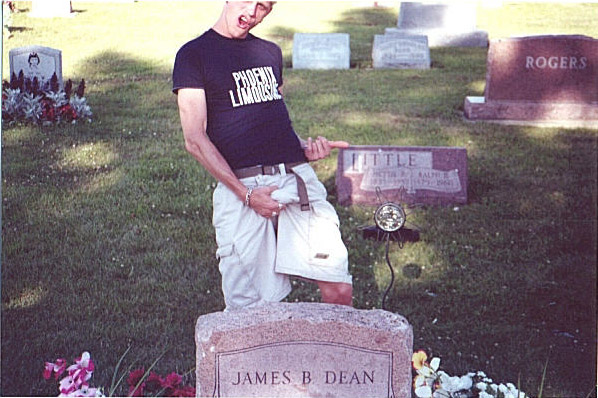 sorry about that. i couldn't resist the grave behind
james dean's
that said "LITTLE".
james dean was born and raised, as well as buried, in
fairmount, indiana
.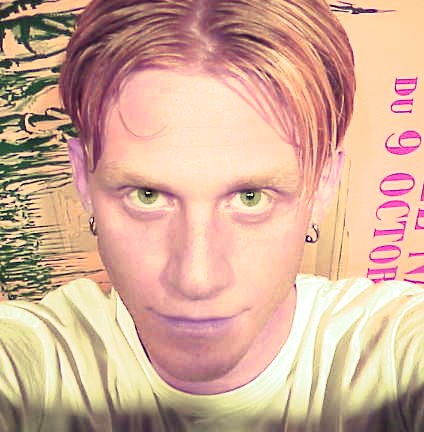 just playing around.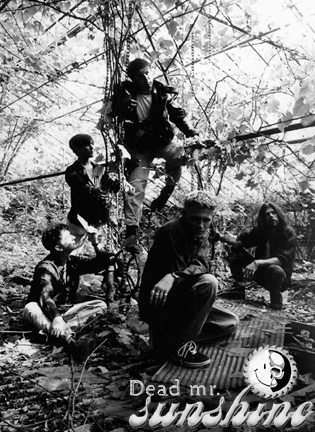 my old band. yikes!! remember when!?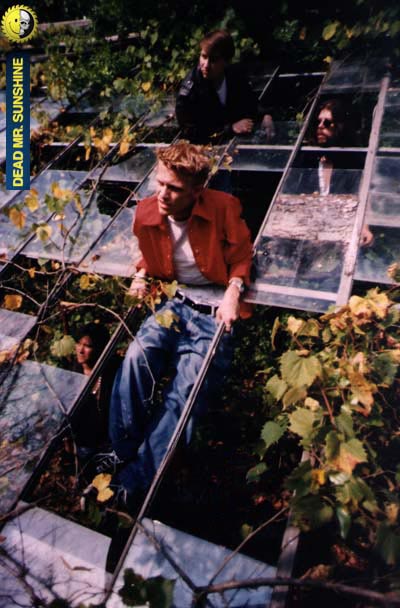 just hangin' out in an abandoned greenhouse.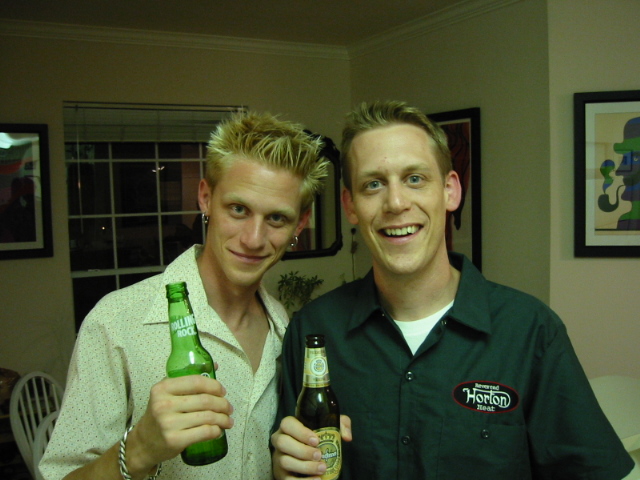 my brother mike from the band
escape plan
and me, of course, in my old home in midtown.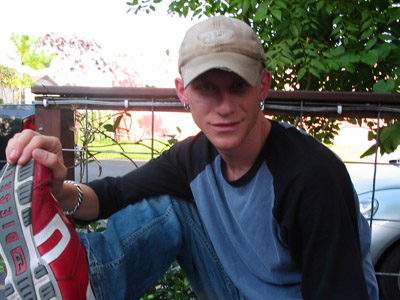 get a leg up!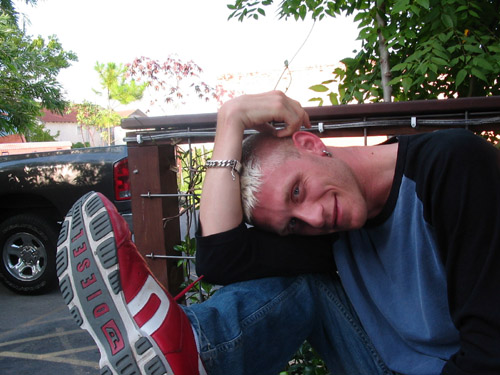 must really love those shoes, toddicus.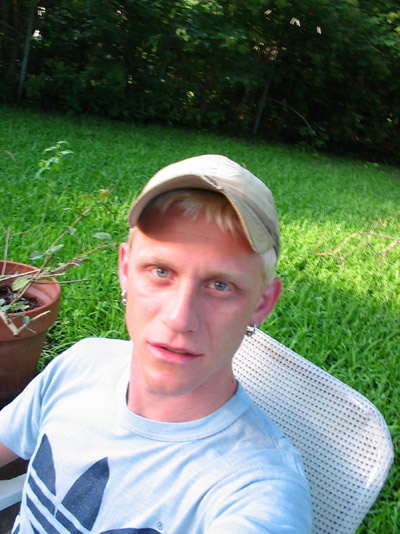 summer in brandon's yard.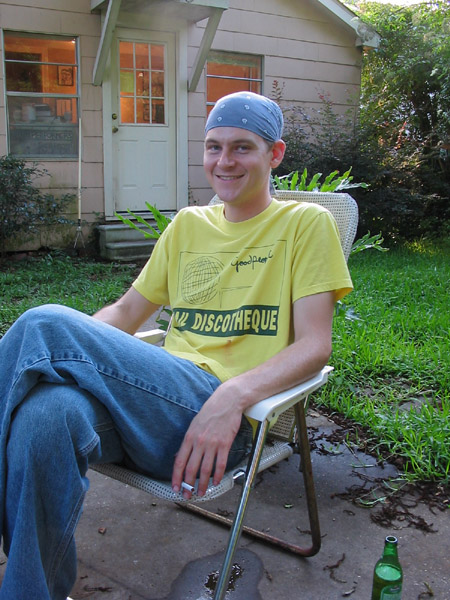 rock star brandon
.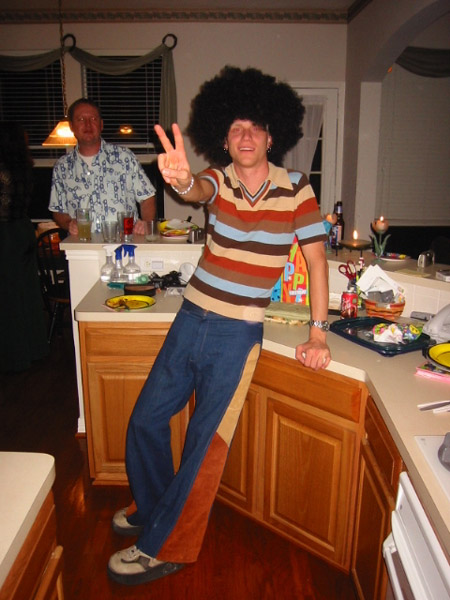 that 70's party.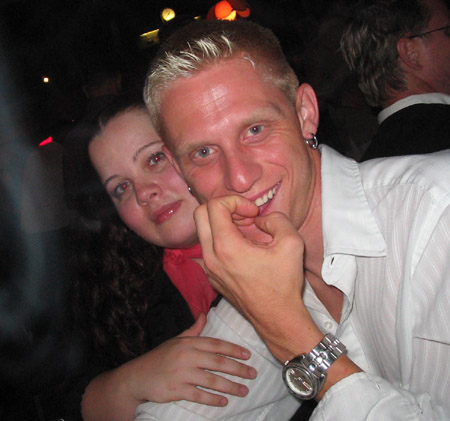 who
me
? i never drink!!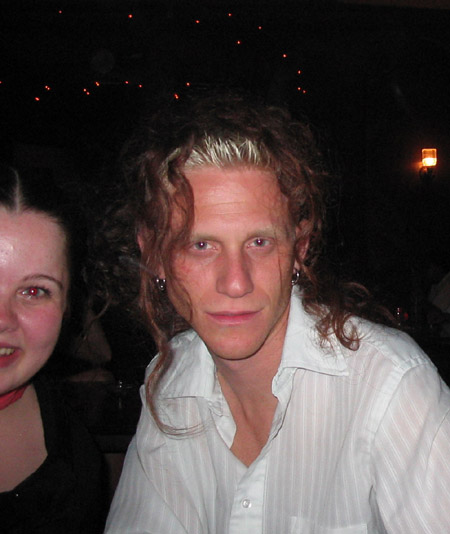 who's hair!!??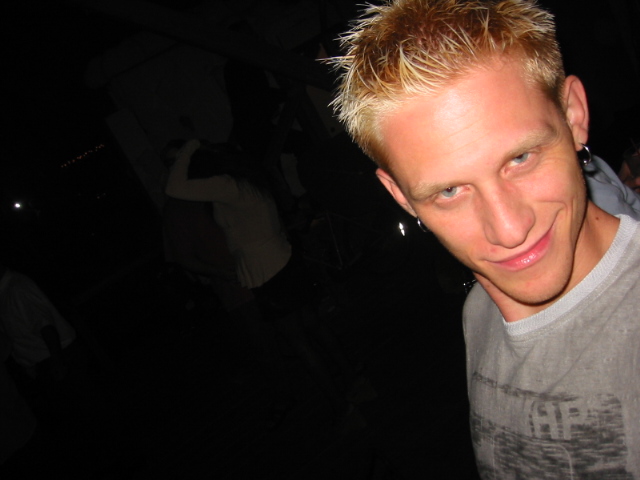 and i thank you kiddies... hope you enjoyed the misc update of all the shit i found in my
photo archives. xoxo send me email xoxo let me know how you are.
-
Saturday, October 30, 2004
Thursday, October 21, 2004
i broke my toe!!!!!!!!!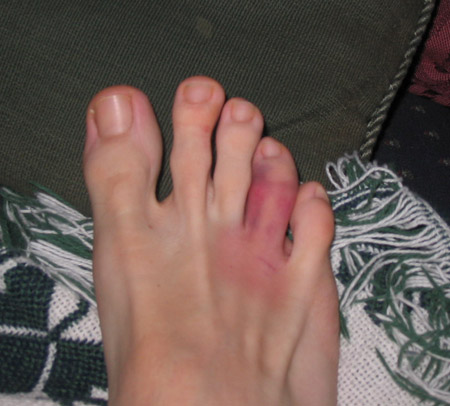 holy crap!
but there's still things i can do...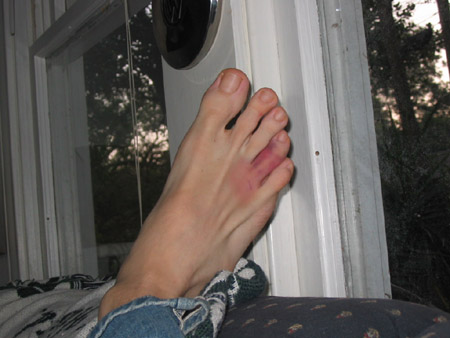 my foot can lounge on the couch and look out the window at
all the plants and animals...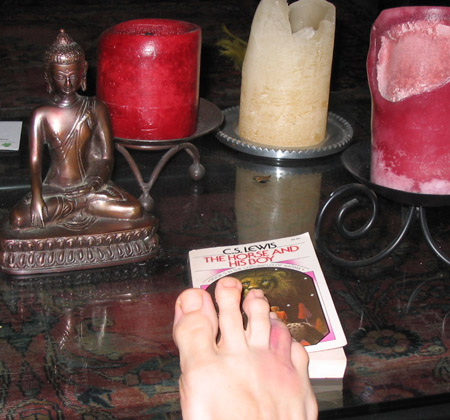 my foot can still enjoy a good book-
the chronicles of narnia
!!!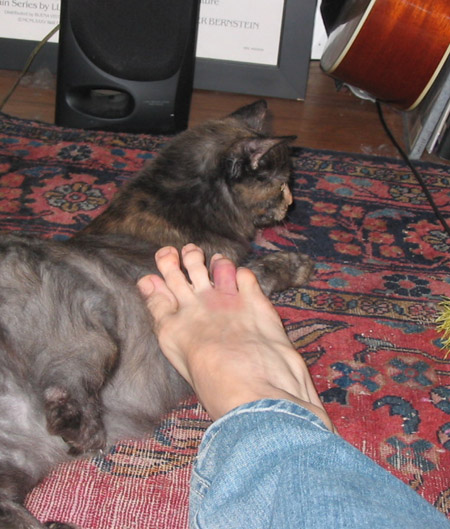 i can pet crazy lil' woolfie.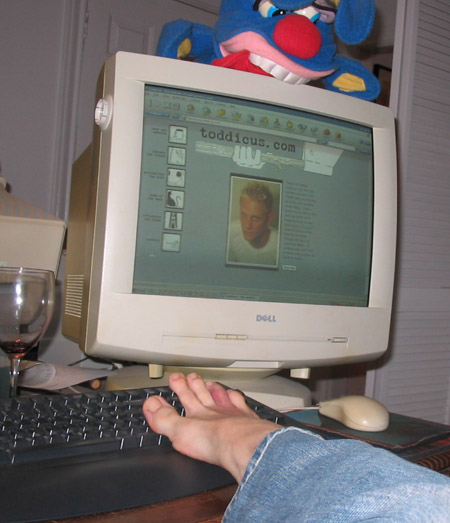 and even concentrate on more important things- like keeping
you all informed, laughing, reading poetry, and sending my
toe that "went to the market" get well emails!! xoxo
O YEAH!!! please visit the news archives for more pictures!!! xo
click october to see the "ultimately gay" rennaisance fest pictures!!

-
Thursday, October 21, 2004
Wednesday, October 20, 2004
look who i caught snooping around in finnegan's food bowl...
for those of you in other countries... this is an
opposum
.
that's all folks,
xo
toddicus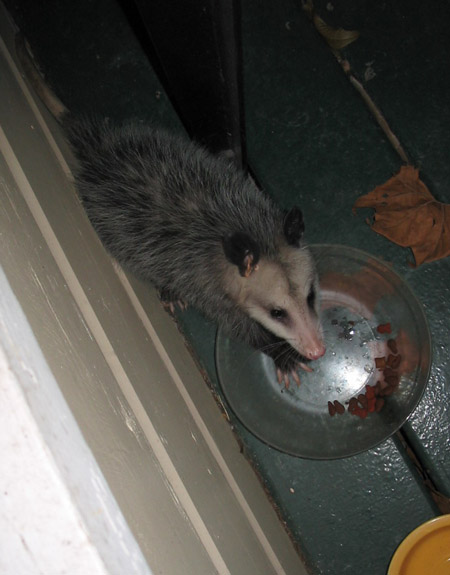 -
Wednesday, October 20, 2004
Monday, October 18, 2004
second spring in texas
y'all, i gotta tell ya. even though it's fall in the
northern hemisphere
, here in the south it's not really fall... it's second spring. and i'd like to show you some pictures from my yard i took today... i'm not rubbing it in, some of you
enjoy
cold weather
, right? maybe i'll go to the beach this weekend. or maybe just hang out in the hammock in the backyard. any suggestions?
xoxo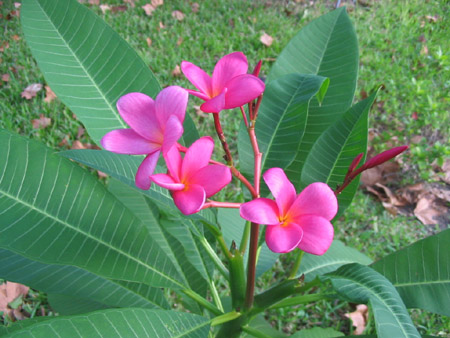 the
plumeria
bloomed nicely, i'd say...
i can't remember the name of this bush- but it's quite nice, hmmm?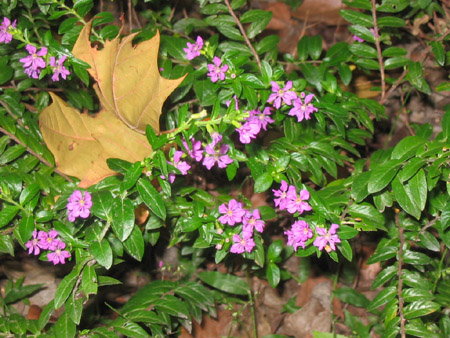 mexican heather
. good stuff for edging.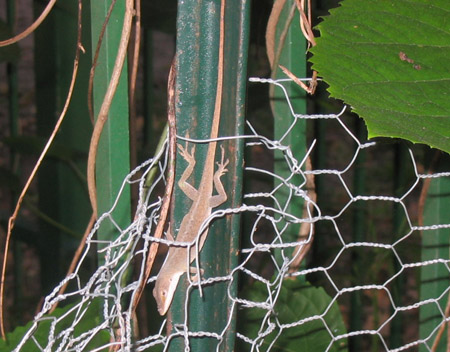 look who i found on the pole of my compost heap... turned green
right after i took the picture. this is a
north american anole
.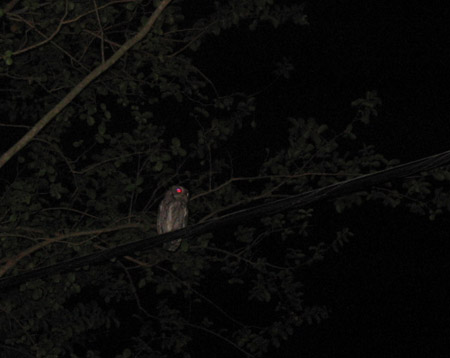 i went out on the front porch to drink a glass of merlot to spot
this little guy on my line. anybody know what kind of owl it is?
me in my kitchen preparing to make a big bowl of queso and jalapenos.
goodbye for now!!! xoxo
-
Monday, October 18, 2004
Sunday, October 17, 2004
austin, texas... and then some.
as you all know... i travel all the time. here's some (very few) pics from my
recent trip to austin. send me an email. i'm lonely. xoxoxo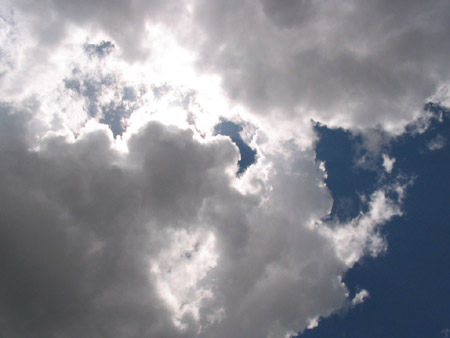 while most of you have nasty. grey clouds in the fall, we enjoy this. ha ha
you all know how i loooove pigeons, but am plagued with poop.
my friend in austin and i had a little chinese din-din and saw these
kids above the car...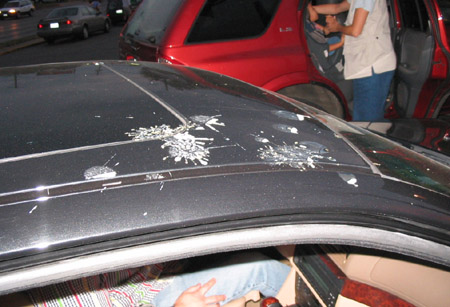 once again, poop has invaded my life (see archieves) and defamed
my friend's
BMW
.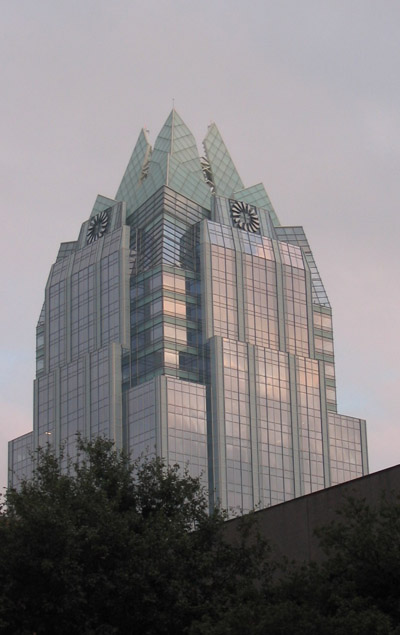 the newest highrise in austin kicks ass.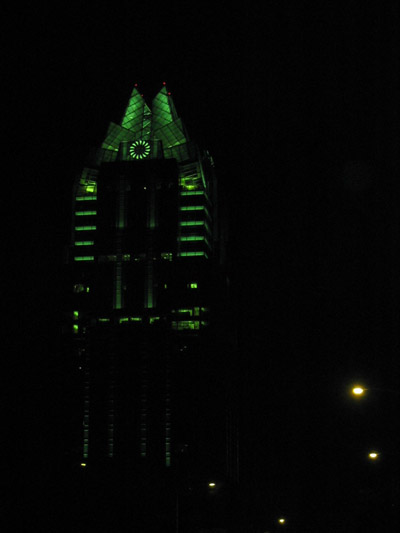 at night with my camera adjusted.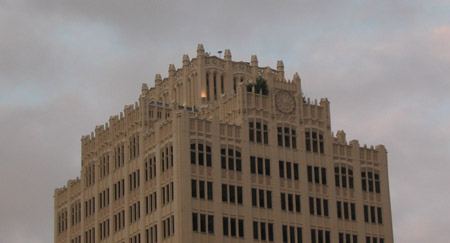 the
driskill hotel
.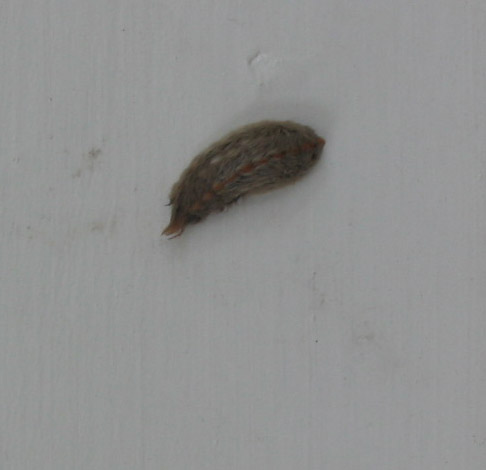 i came home and
this
was on my door... what the hell is it??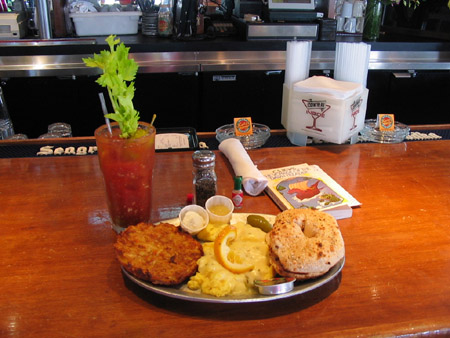 had a fantastic breakfast at
katz's deli
!!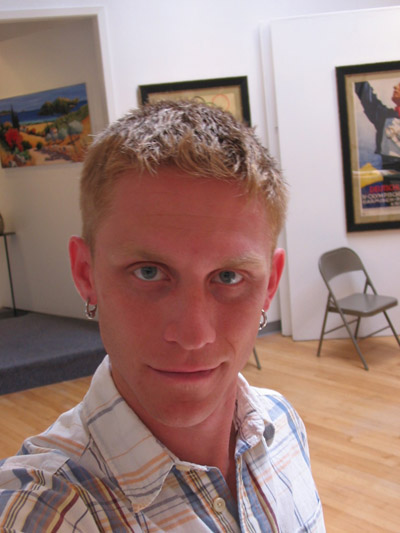 me at my art show in austin...
more to come- i'll update more tomorrow... i promise...
xoxo
-
Sunday, October 17, 2004
Monday, October 11, 2004
texas renaissance festival!
hey kids! i had a great day at the texas ren fest- now, before y'all start calling
me a
geek
, well i
am
one. so enjoy my geekdom.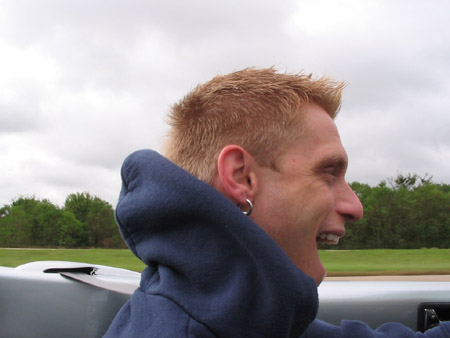 it was a bit chilly on the way there... and my siouxsie sweatshirt
kept attacking my neck.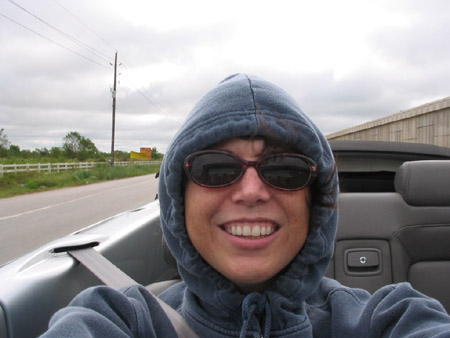 michelle bundled up as well!!!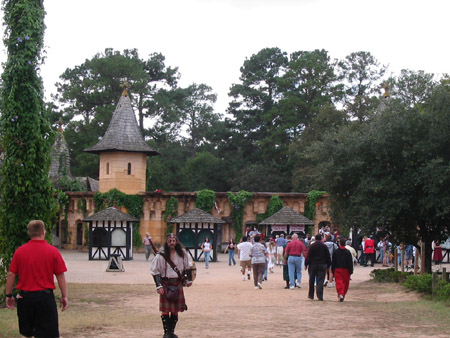 texas ren fest entrance. a
pirate
mateys!! arrrrrgh!!!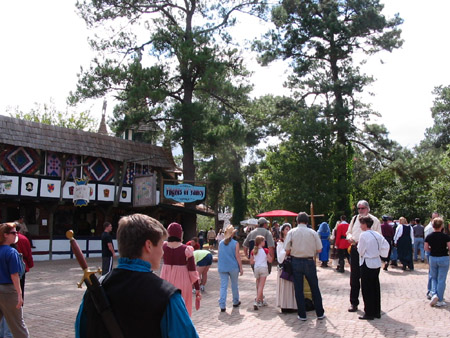 suddenly the sun came out!!!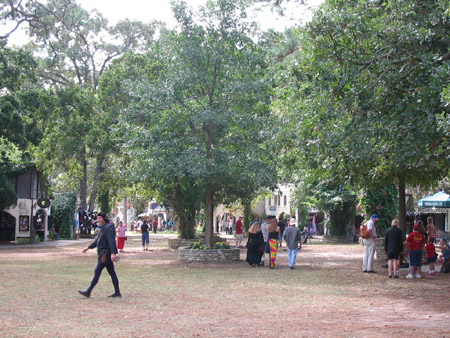 i think our ren fest is one of the best in the country... it's deep in the
woods of central texas. it's not in a parking lot or city park like most
of the others around the country.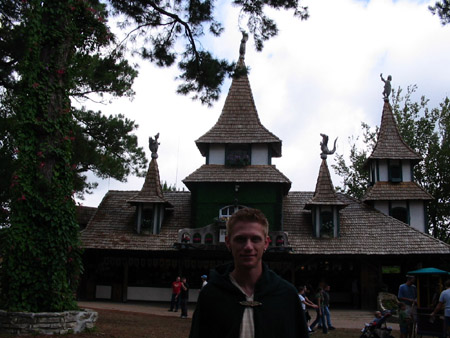 and it got cloudly again... but look at that cool building!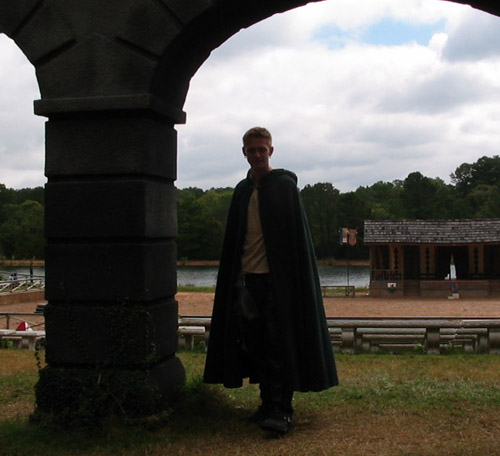 'tis toddicus
the druid
!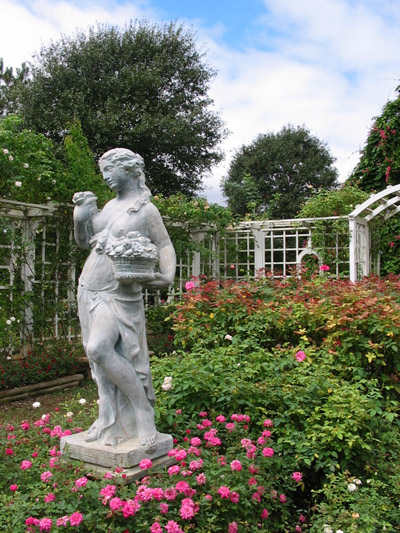 the rose garden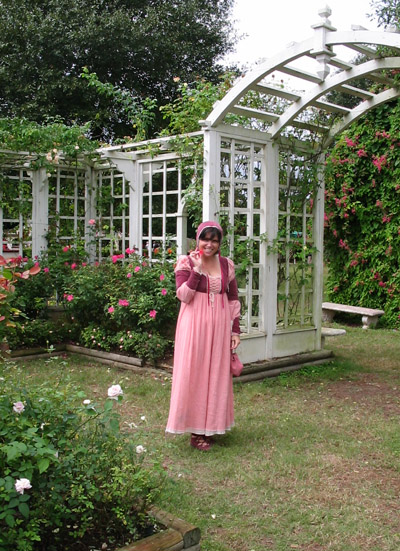 michelle the poor village girl steals a rose for toddicus!
every year we have to visit the garden and steal a flower
for my bag of herbs, etc to cast spells and cantrips.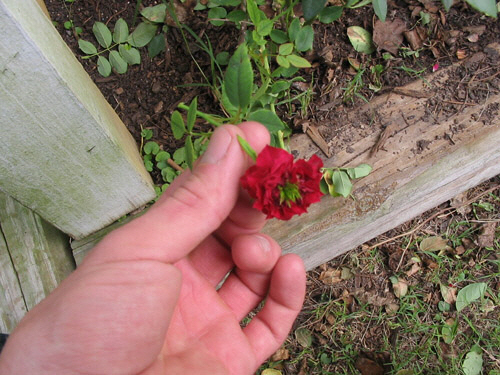 toddicus steals a rose...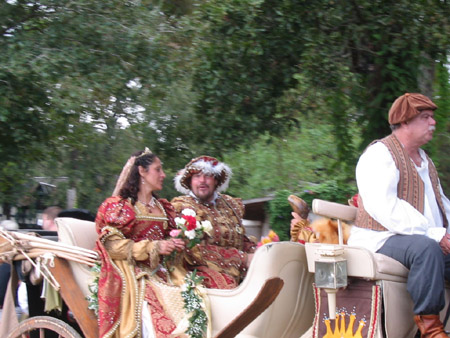 the king & queen!!!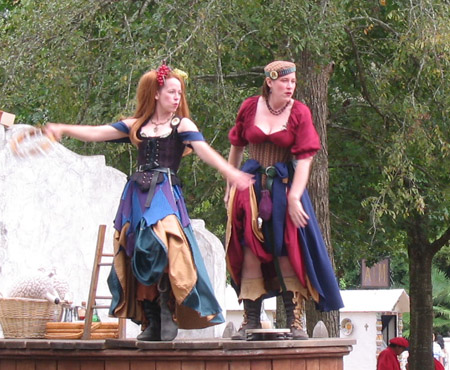 my favourite singing wenches.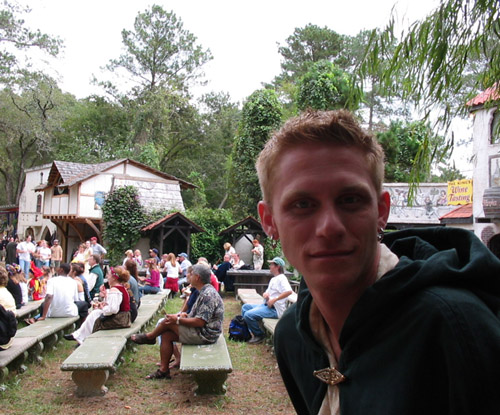 people ask, "what do you do there?" the answer: sit around, listen to singing wenches,
drink a lot, people watch, drink a lot, sit around, walk around, drink a lot. o, and
see a couple shows now and then. and drink a lot.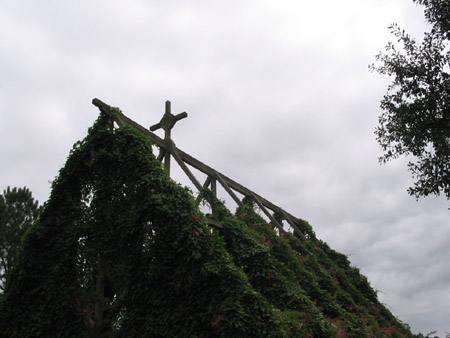 top of the chapel.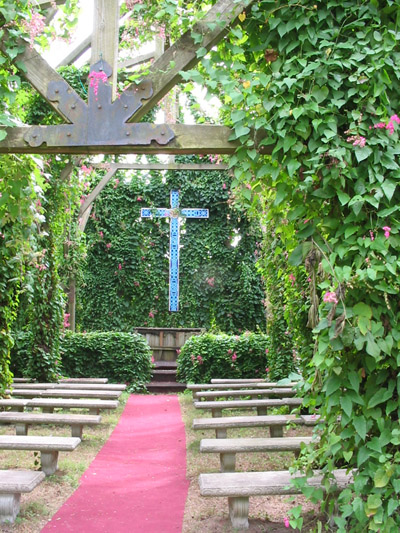 chapel interior.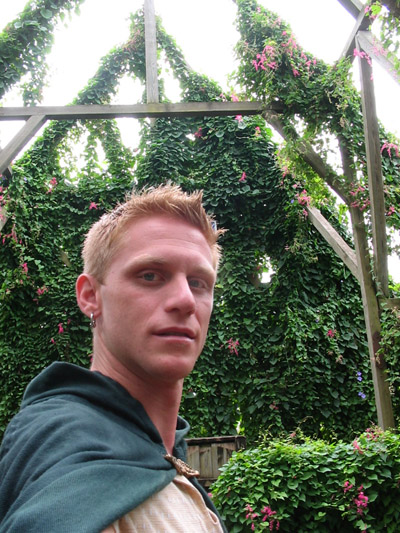 me feeling holy in the chapel.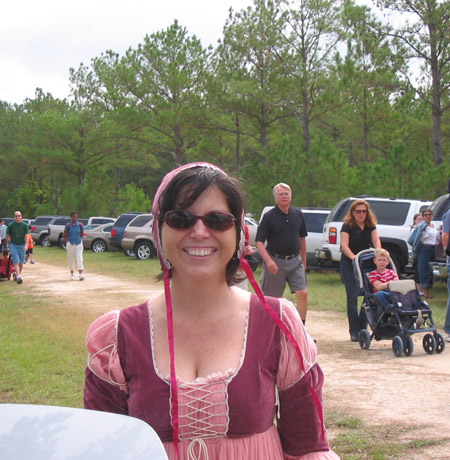 ye ol' sunglasses.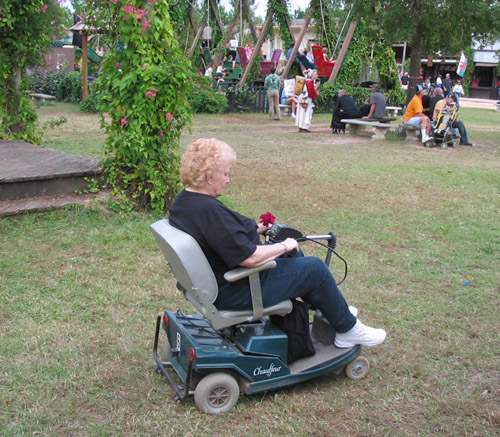 ye ol' wheelchair.
ye old matching
wheelchairs
... that old man caught me!!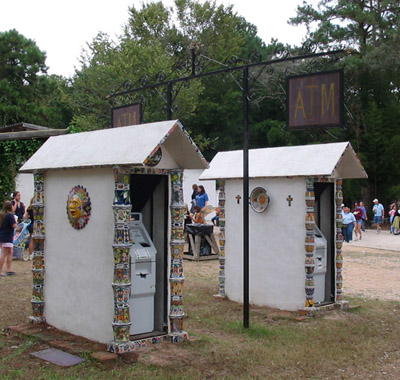 ye ol' ATMs.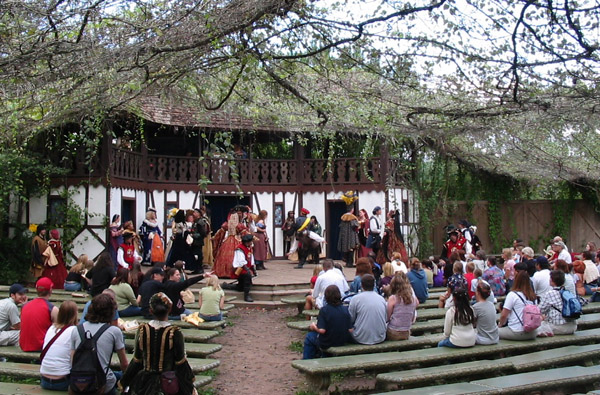 the king's proclaimation.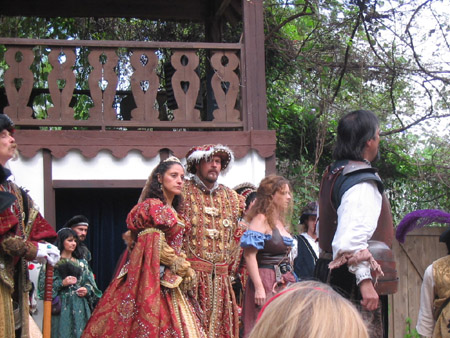 the king and queen are startled by the spanish lord's confession of love!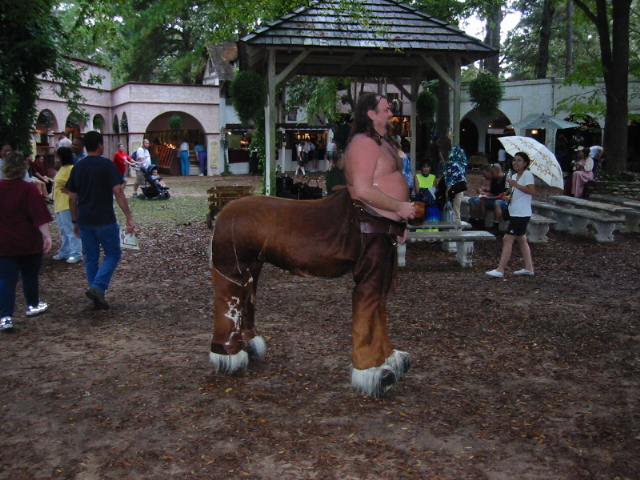 a
centaur
lurks these parts!
OK! there was this asshole who yelled to his buddy..."NO WAY DUUUUUDE- that's SO... ULTIMATELY... GAY!!!!!"
well kiddies... that pissed me off... but you should've seen what he was wearing!
so michelle and i followed him around for a while to prove to you that
he's
gay.
so ultimately gay.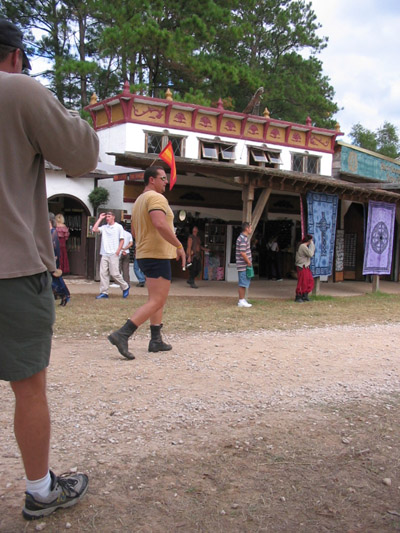 who's gay NOW buddy? look at your short-shorts!! sissy boy!
nice boots, butt-muncher!!
look! the ass-lover likes playing swords!! in bed too i'll bet!!
homo!!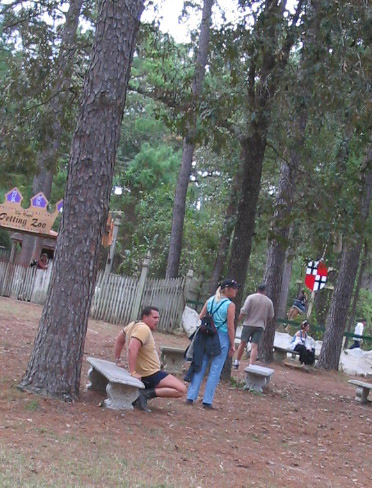 stretching those legs for tonight's cock-ride!!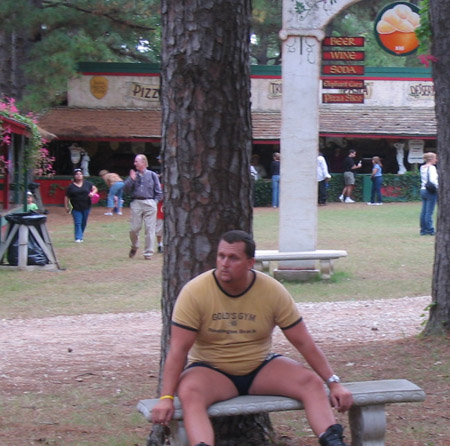 look! a big fairy at the renaissance fest looking for cruisers!!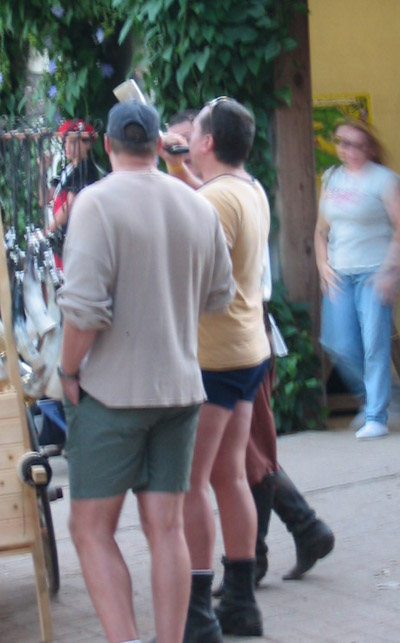 look at the big sissy toot-tootin' a horn!! blow girl, blow!!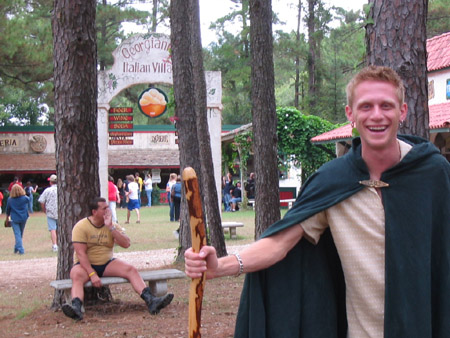 now who's ULTIMATELY GAY??? hmmmm???? queen.
and now on to more important things... (don't fuck with toddicus!)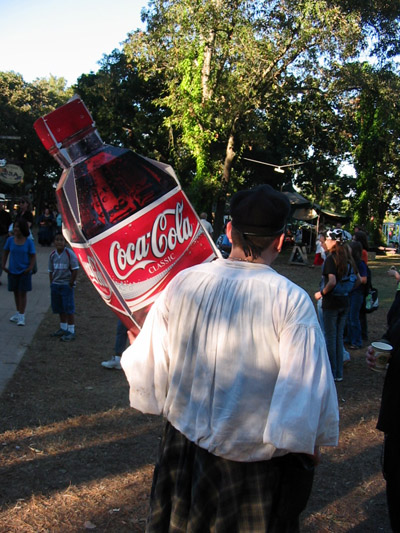 nooooo!!!!!!!!!!!!!!!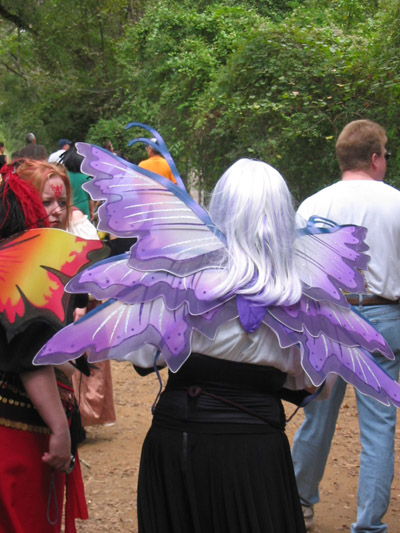 and i've about had it with the
other
faeries as well...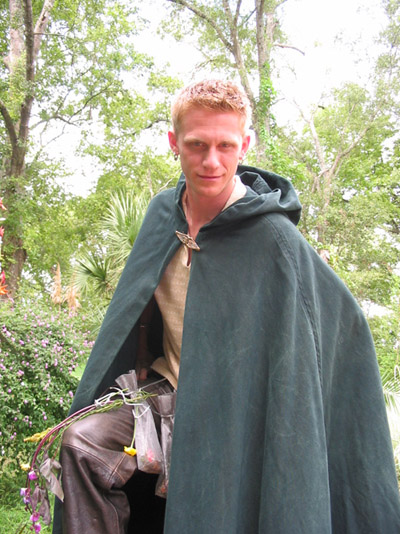 in the queen's garden.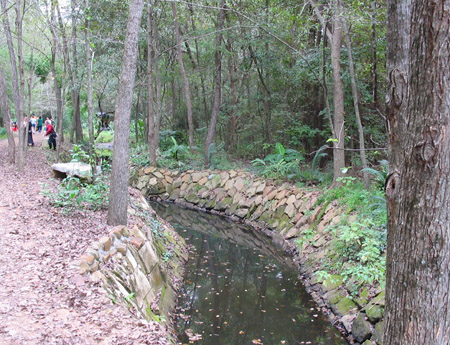 the path to the queen's garden.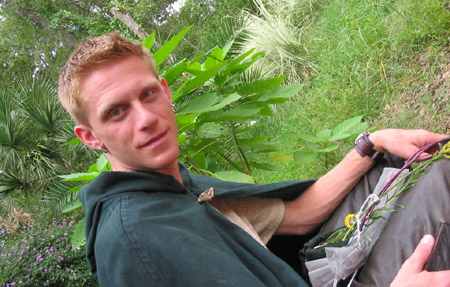 getting a bit tipsy by now.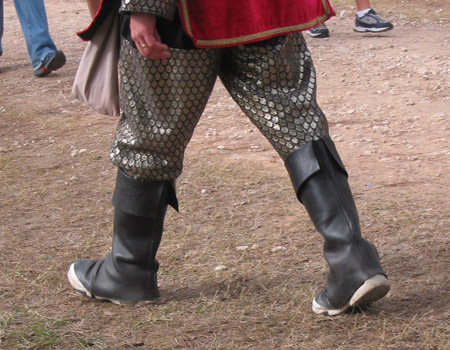 just buy the fucking boots dude.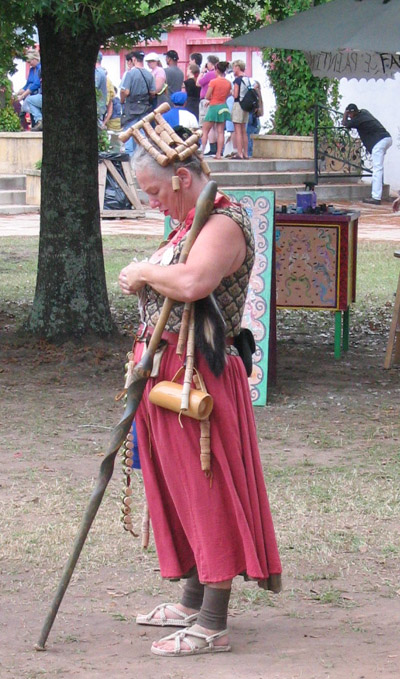 nice cork crown, babe.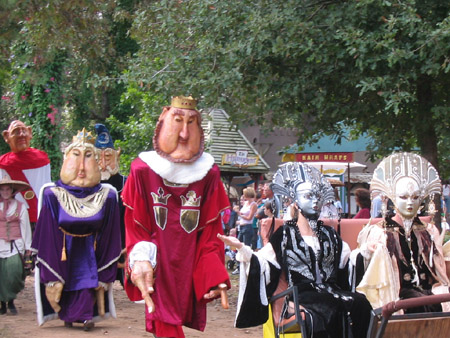 giants and asian-alien people... what?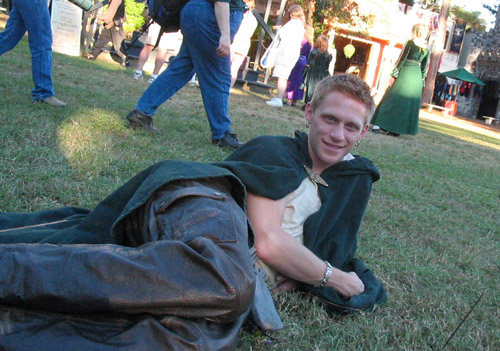 this drunk druid needs a nap!!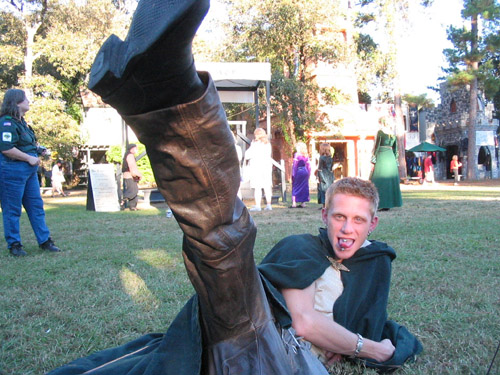 a randy druid!!!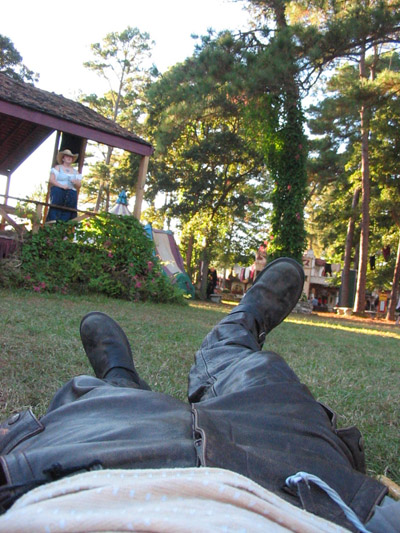 druid down!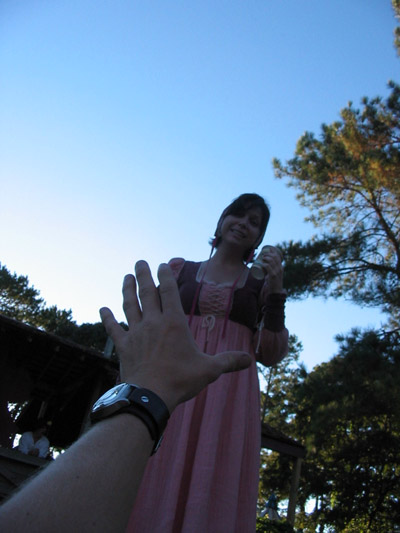 i'm slipping below the waterline!!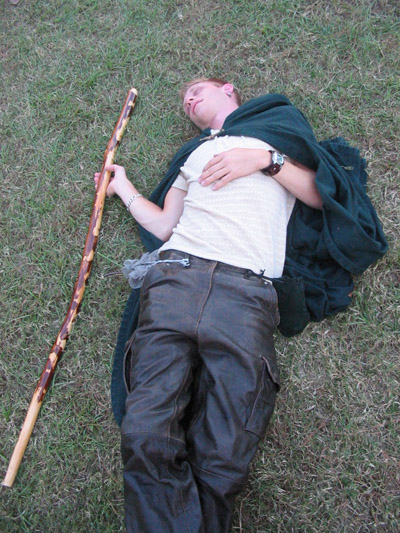 druid out.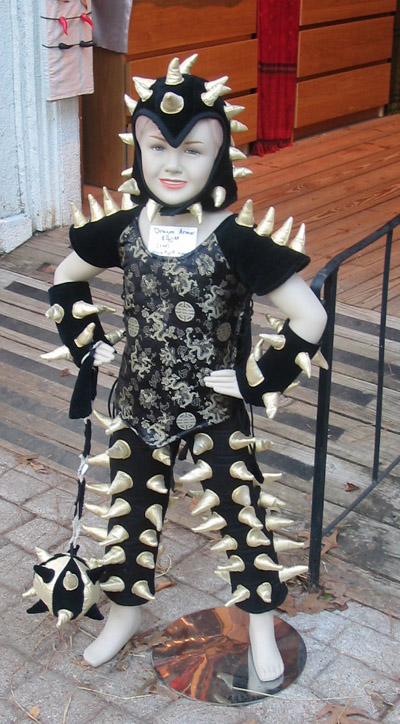 what the fuck?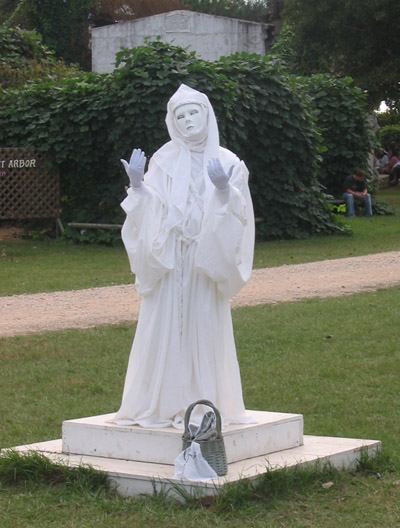 i saw her smoking a cigarette at the sea devil and having a beer.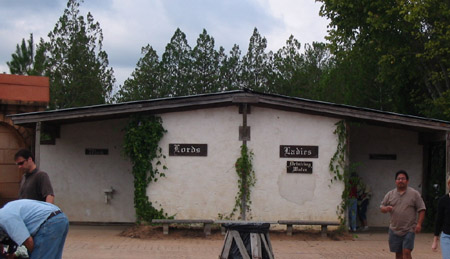 lords and ladies pee-pee house.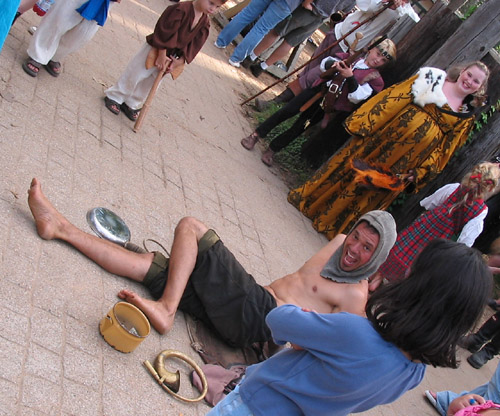 the village idiot flames out for me.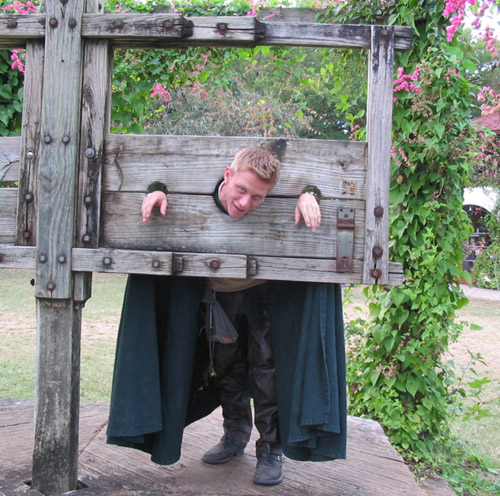 i was a bad boy.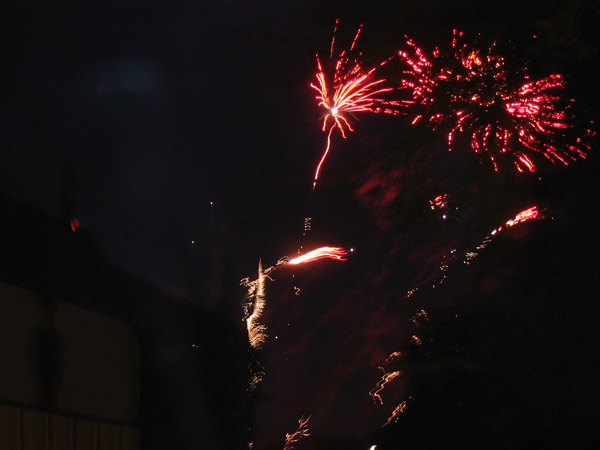 (you'll have to adjust your monitor to a very bright setting to view this properly... sorry. i just noticed that it's quite dark on my site)
fireworks at the end of the night...
can you see the three to four ghostly faces!!?? weird!!
i'm always attracting ghosts and the like... these guys look EVIL!
see y'all real soon... hope you enjoyed the pics- drop me a line sometime... xoxoxo toddicus
-
Monday, October 11, 2004
Tuesday, October 05, 2004
new orleans (part three) finally!!!
alrighty! enjoy the rest of my trip... xo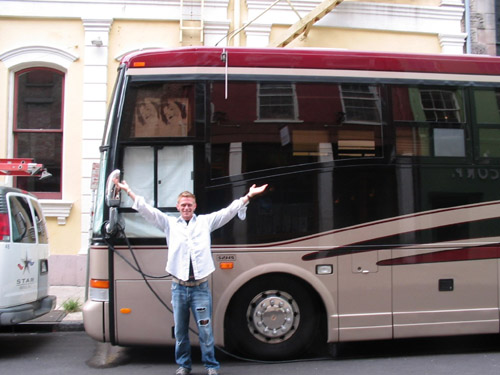 me looking
very gay
outside of siouxsie's tour bus...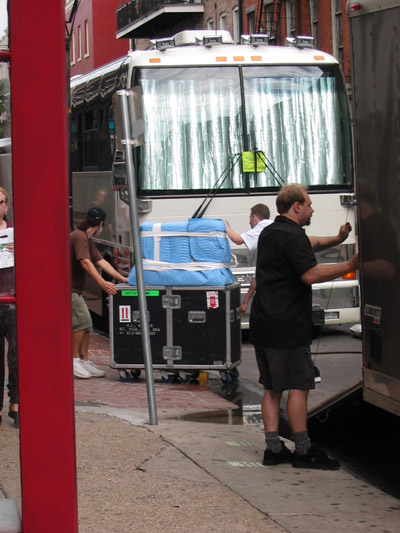 here comes siouxsie's shoes!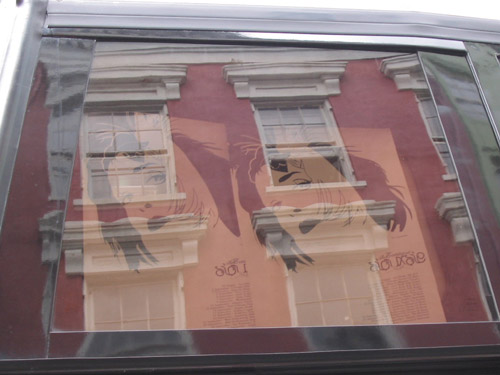 hot.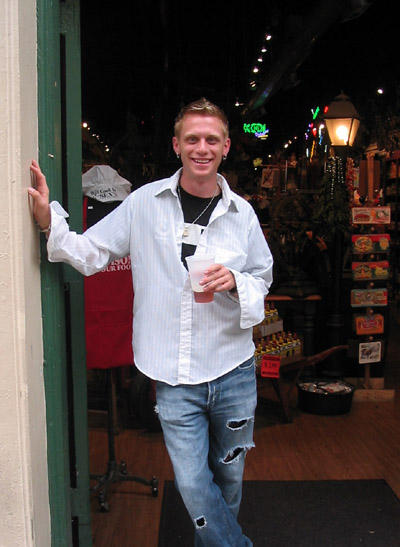 getting good and
drunk
as a
good boy
should.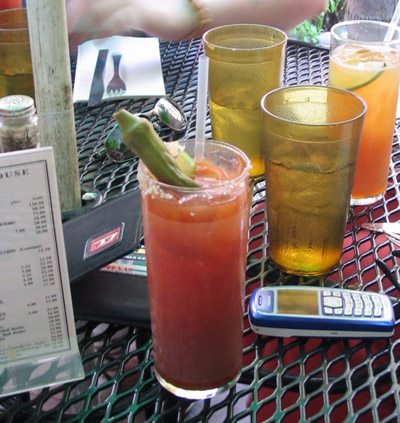 ahhh... a true
bloody mary
, southern style. look at that gorgeous pickled
okra
.
mmmmmmmmmmmmmmmmmm yummmmmmmmmy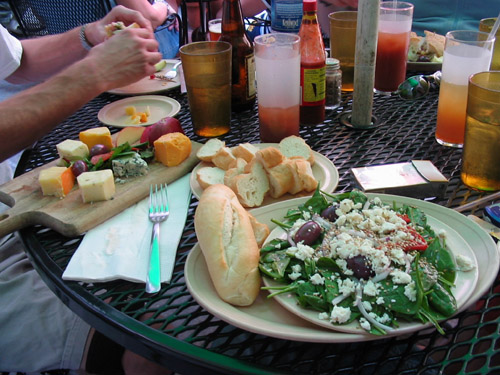 and my fabulous lunch at the
napoleon house
. you cannot visit new orleans
without a visit to this fantastic spot.
and while i was there...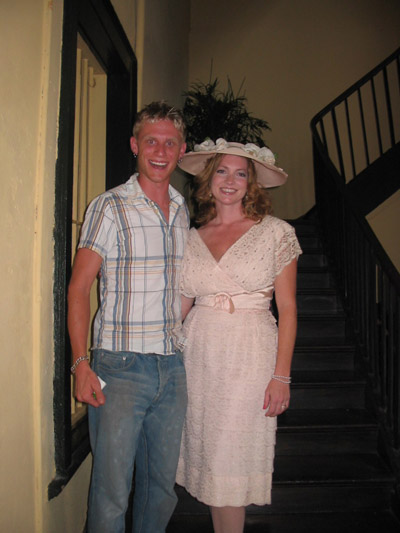 while there i met a
fabulous southern belle
- yes, they exist. and this one, denise, is getting
married in october!! she's gorgeous. now check out friends and family with her preparing
the wedding plans.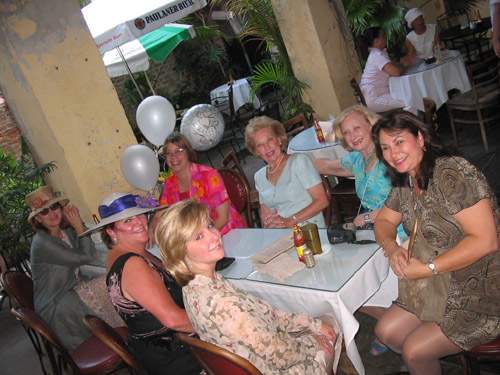 hello ladies!
yes, new orleans has a bad side.
hand grenades
are a popular drink.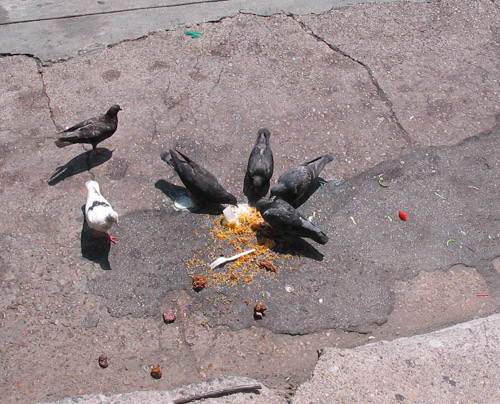 um... pigeons disappointing me after all of the praise i give them on my site.
now they're just sky rats.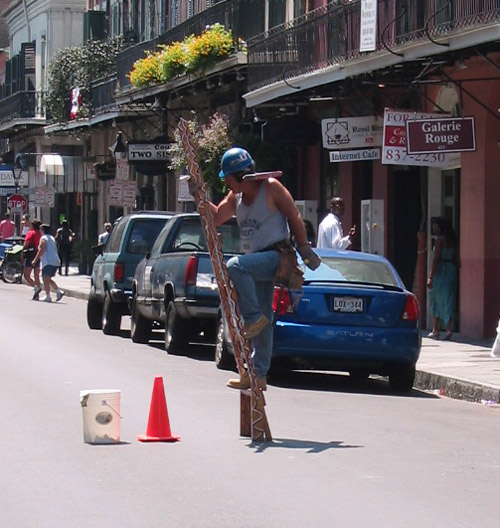 "
Y M C A
... talkin' bout the Y M C aYeeYa"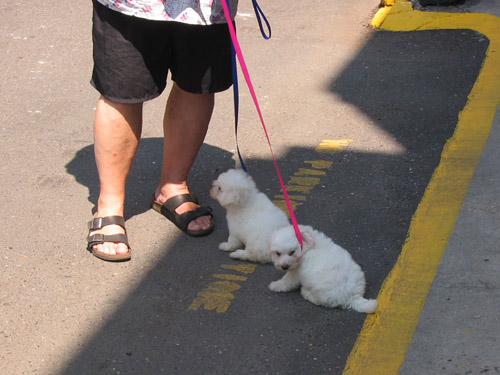 "it's their first time on a leash," the man told me... my girl safey told me that these
cuties are a type of dog called
bichon frise
. and if you wanna see
her
bichon frise,
click here
. thanks safey!!! xo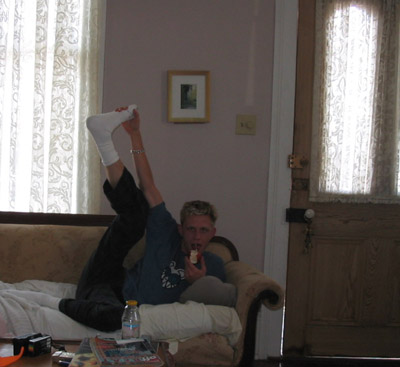 if you leave a boy alone in the city too long...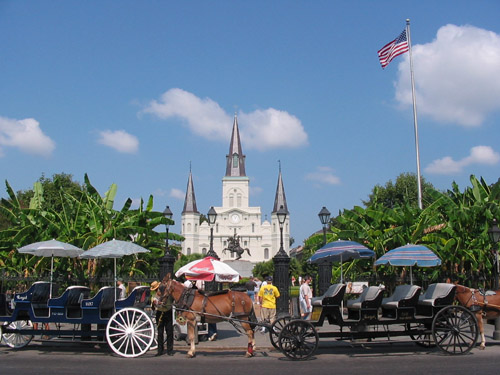 the breath-taking
st. patrick's cathedral
.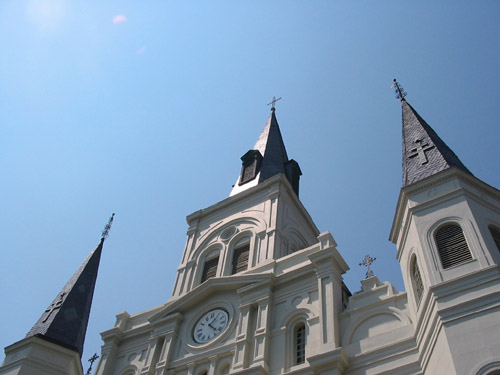 a closer view of the church.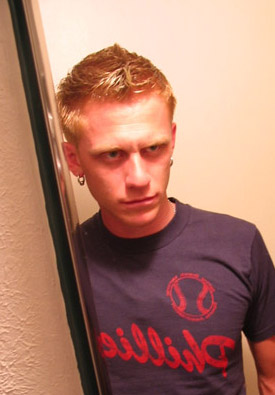 ever do something embarassing, like get drunk and go
to a casino and then come home at 4:00am only
to go into the bathroom and take ridiculous pictures
of yourself? geez. there were like fifty of these.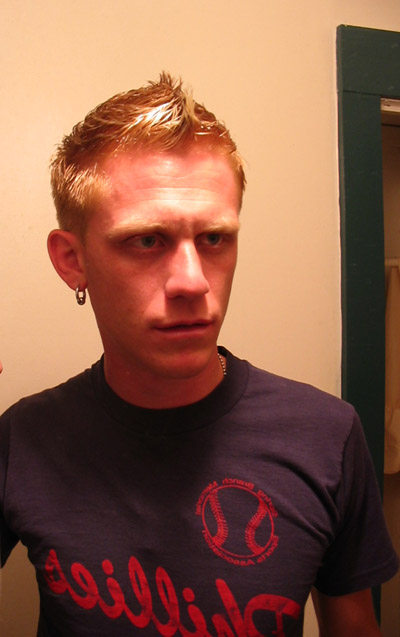 hi! i'm a total dork starring in my own imaginary photo shoot!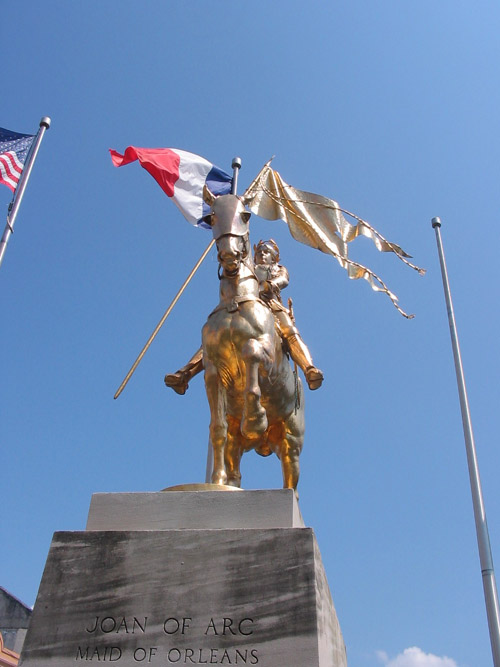 a gift from france...
joan of arc
. (nasaly) hau hau hau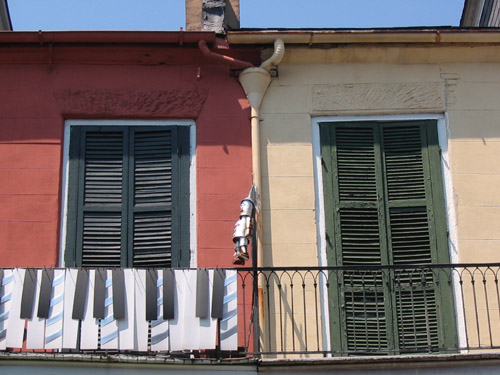 the tin man lives in new orleans.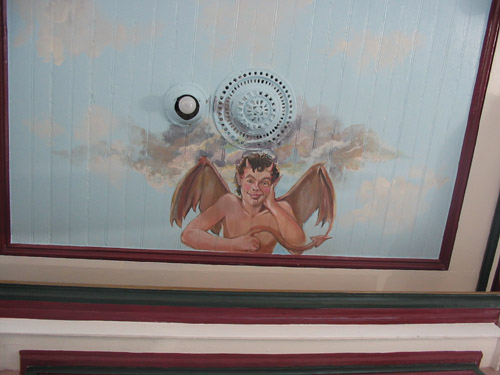 the picture over the doorway of our house on
magazine street
.
driving home over the swamps is thrilling. it's a looong ass bridge
for miles and miles and miles and miles. it's called
the causeway
.
driving on the cuaseway up in the treetops.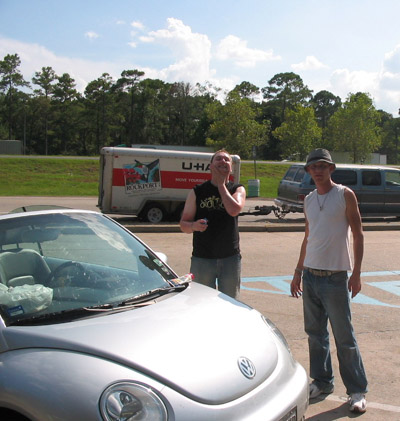 make sure you wear sunblock!! robbie over there in the black
is from
manchester england
... that sun was packing a powerful
punch on his
white ass
.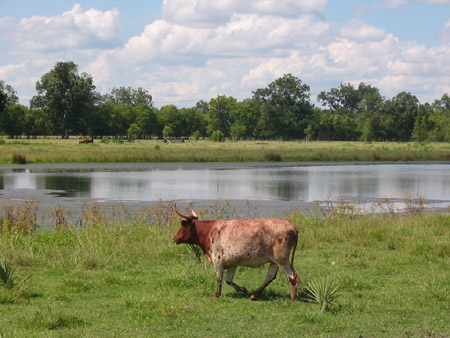 moo. (
much more beautiful here than on your plate
).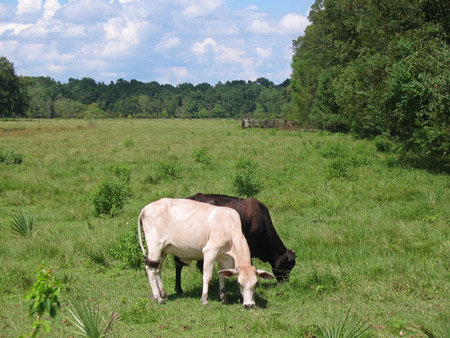 moo too.
goodbye all. i hope you enjoyed my little adventure. more to come...
xoxo
toddicus
-
Tuesday, October 05, 2004
Past adventures of Toddicus: